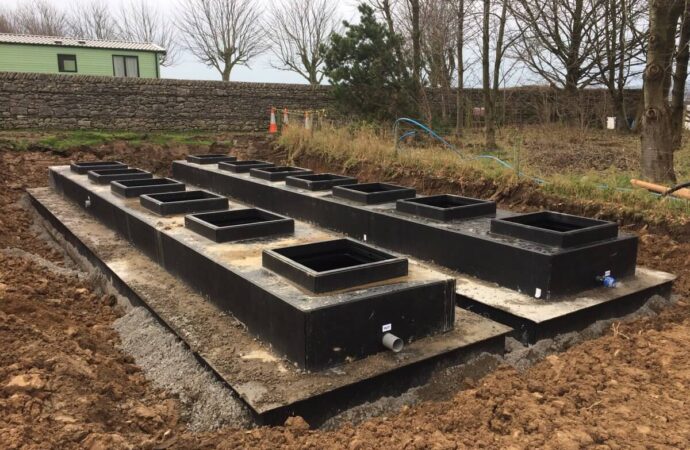 Whether you assume that a commercial septic system is just like a normal one on a larger scale, you are right, a commercial septic is similar to residential or normal septic. Residue and wastewater are flushed down the toilet, sink, bathtub, or shower and transported through plumbing into the septic tank. This septic tank will be large enough to hold that unwanted material in large volume.
You might need to choose a much larger draining system if you own a business or a large property. This septic system will have to work more than a normal one and must be cared for at any current time.
A region that does not have a municipal sewer would need that specific service. As no other systems are in place, the waste inside the sewage is collected, stored, and handled by septic systems. Establishing a septic system is an important development in introducing a new property to ensure that your bathrooms and wastewater treatment are treated with care.
Since commercial septic systems will work on a larger scale than residential ones, they may require land expansion to accommodate the larger sludge volumes. Lateral land extensions are the best because they allow space, but vertical excavations can also be used to dig even deeper into the soil to widen the drainage system.
Even though this is just like your normal septic system but on a wide scale, they will have and require more maintenance than what you are used to, so that they stick to a well-known and professional septic service company is a great choice.
Surely the best people who are meant to be working with these tanks are the experts in this field, doing so because they can be extremely dangerous. Intoxication and poisoning due to inhalation or respiration of the chemicals and degraded organic materials can be of absolute concern.
Such potential hazards to the septic system include the risk of collapse, falling, choking, collapse, and other life-threatening dangers as well as the possibility of unsanitary harmful conditions that can cause diseases such as microbial or infectious diseases to your family and neighborhood.
El Paso Septic Tank Pumping, Installation, & Repairs  It's a relatively rather known Texas-based business. We count on a large number of highly skilled professionals willing and able to assist you with just about any problems related to your septic tank installation, sewage repair, draining, cleaning and overall maintenance, and regular check-ups. We include every service, starting from building the drainage machine to operating it. Attempting to contact us will be the best decision for your property protection and home sanitation.
If you live in the region of El Paso and you are looking for the best septic system services, you need to come to us. We, the El Paso septic tank pumping, installation & repairs, are the best company for this process. We have the required experience to offer the best services in this area.
We service all of Texas. Below is a list of cities most of our services are at on a daily basis:
And all other cities throughout Texas, just fill out the form below for a free quote!